About Us
Quite simply, our customers choose us because of our commitment to maintaining our trucks. We strive for them to be the cleanest and most reliable fleet around, and train and motivate our drivers to be professional both in their immaculate appearance and in the fast, safe, and effective way that they provide you with assistance. It is our belief that our customers deserve to be cared for with the cleanest trucks and by the cleanest drivers. We will take care of your vehicle like we take care of ours.
As one of Jackson County's Top-Rated Local® towing company, we offer the following services to residents and business owners alike:
24-hour Towing Roadside Assistance for flat tires and jump starts Lockout Services Off-road Recovery Motor Vehicle Accident Specialists
We invite you to experience the difference that a customer-driven commitment to both spotless trucks and clean drivers really makes by calling the Diamond LV Towing Team for your next Emergency Towing or Off-Road Recovery.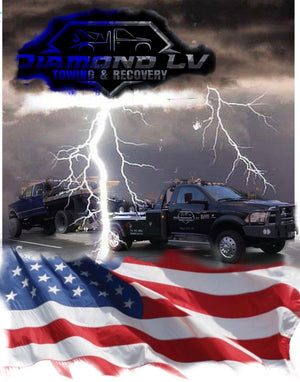 Slide
Slide
Slide
Slide
off road recovery
Slide
Slide
Slide
Slide
Slide
Slide
Slide
Slide
Slide
Slide